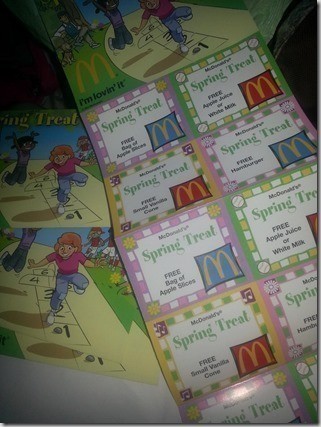 Keep your eyes open for this at McDonalds! Carla is in Texas and just picked up these Spring Treats McDonalds Booklets for just $1 at her local McDonalds.
Each one is full of Spring Treats coupons valid for a FREE Bag of Apple Slices, FREE Small Cone, FREE Apple Juice or Milk (+ Much More).
They come in handy if you are running around with the kids… the $1 charge for the book pays off after the first use
(Thanks, Carla!)
Please see my disclosure policy.
Recently In This Category