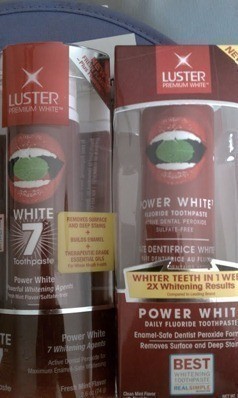 Part of the fun of shopping at CVS is finding things on clearance that clearly are not marked
This is one of those items!
Michaela found this today – not marked, but rang up at $1.74 – it's not just at her store, it's at others as well.. so I recommend taking a look when you're there. …
She said: Found those today for $1.74. Of course they weren't marked. Used the $1.50 printable coupon.
You can find the $1.50/1 Luster Power White Coupon HERE – print two; remember that if your store is not marked, the Red Machine is great at helping you determine the price (just scan).
While you're there, don't forget to scan the Nivea for Men as well – you might find yourself with another great deal.
(Thanks Michaela!)
Please see my disclosure policy.
Recently In This Category