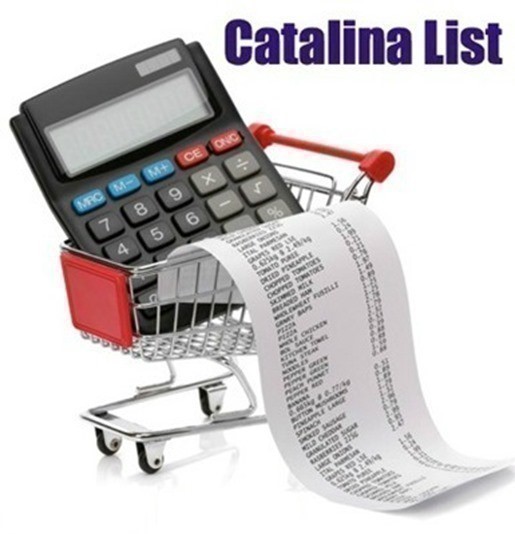 Below you'll find a list of current Catalina offers. Because we can only capture so much, we really rely on you as readers to let us know if you get an additional that are not listed below. You can do that by leaving a comment or submitting it on this form here.
Catalina Category Marketing (CCM) rewards purchases of promoted products with catalinas. They will print from the machine next to the cash register once you pay for your grocery purchase – sometimes it takes 8-10 seconds for the machine to kick in to print out the paper.
Catalina coupons are generally manufacturer coupons. Some of them may be for a certain product (in the form of a MFR coupon) yet some may be a general $5.00 off your next order (OYNO).
Catalina coupons most often can only be redeemed at the store you received them at. Although there are some stores that accept competitors coupons and will take them, so that is something you need to ask your individual store. Catalina coupons have an expiration date like any other regular coupon.
If your Catalina did not print, you can call Catalina Marketing: 1-888-8-COUPON (888-826-8766), or click here to submit a ticket for support within 14 days of your transaction.
When purchasing something that has a catalina, make sure the green blinking light is lit up on the machine.. you'll have a better chance of scoring your reward. I have not tried all of these catalinas, and some MAY vary by region!
Current Catalinas