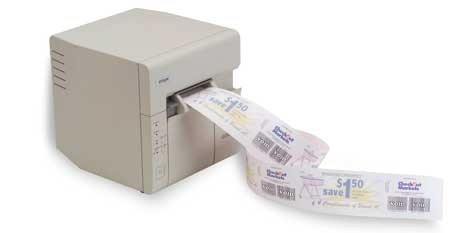 Catalina Category Marketing (CCM) rewards purchases of promoted products with "catalinas", or, the manufacturer/store wants to promote a certain item.
Catalina coupons are generally manufacturer coupons. Some of them may be for a certain product (in the form of a MFR coupon) yet some may be a general $5.00 off your next order (ONYO).
Catalina coupons most often can only be redeemed at the store you received them at. Although there are some stores that accept competitors coupons and will take them, so that is something you need to ask your individual store. Catalina coupons have an expiration date like any other regular coupon.
If your catalina did not print, you can call Catalina Marketing: 1-888-8-COUPON, or contact the Catalina Category Marketing Company via email…or fill out the form HERE.
I have not tried all of these catalinas, and some MAY vary by region.
Campbell's Go Soup (9/8 – 10/5)
Buy 2, get $1.50 Catalina
Buy 3 or more, get $2.00 Catalina
Gerber Graduates Products (8/11 – 9/7)
Buy 5 & get $2
Buy 7 & get $3
Buy 10 or more & get $4
M&M's or Dove Promises 9.5 – 42 oz. (6/15 – 9/10)
Buy 3 & get $3 Catalina
(Kroger & Affil)
MiO Liquid Water Enhancer
Buy 2 & Get $1 Catalina
Buy 3 & get $2 Catalina
Buy 4 or more & get $3 Catalina
Nature Valley Soft Baked Squares or Breakfast Biscuits (8/11 – 9/7)
Nature Valley Granola Bars (8/11 – 9/7)
Buy 3 & get $1 Catalina
Buy 4 & get $2 Catalina
Buy 5 or more & get $3 Catalina
Old El Paso (8/11 – 10/5)
Seasoning, Beans or Enchilada Sauce
Buy $2 – $3.99 & get $1 Catalina
buy $4 or more & get $1.50 Catalina