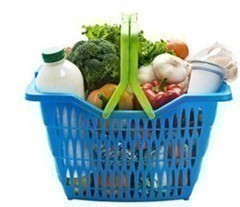 This is a great list of all the best prices in 5 areas among El Super, Fry's, Sprouts, Food City, Safeway, Pro's Ranch, Bashas & Albertsons; it also serves as a great resource should you want to price match your local Walmart store.
Walmart does not require an ad to price match… simply printing this list out using the list feature (check-box) should suffice.
Most Walmart Stores will price match the stores on this list but as always, your mileage may vary by location as each store manager can determine their own store policy.