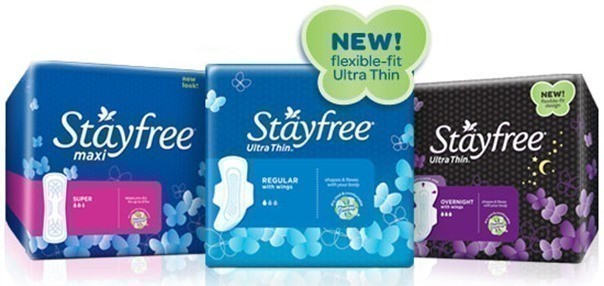 If you use Stayfree, O.B. or Carefree you can pick up a $5 eGift Card at Walmart when you spend $10.

Only participating products are included, and qualifying items start at $2.86 for Stayfree.   Use the recent Stayfree coupons to snag 4 for $2.44 after eGift Card:
Deal idea:  Buy 4 Stayfree priced at $2.86 (= $11.44)
Use 4 – $1/1 Stayfree Product (2 computers)
Pay $7.44 | Earn a $5 Gift Card
Making all 4 $2.44 or $.61 ea.
The offer is limited to 6.822 rewards or until 11/24 – whichever comes first. To score the rebate:
1. Receipt must show retailer name, date, time, receipt total, and qualifying purchase.
2. The promotion is limited to five (5) submissions per customer, each of which must comply with all terms of the offer.
3. Each receipt can only be submitted once. Limit one reward per receipt.
Simply take a picture of your receipt, and and send it by text message or email to freshness@drvsusa.com by 11/24 at 11:59 p.m. PST.