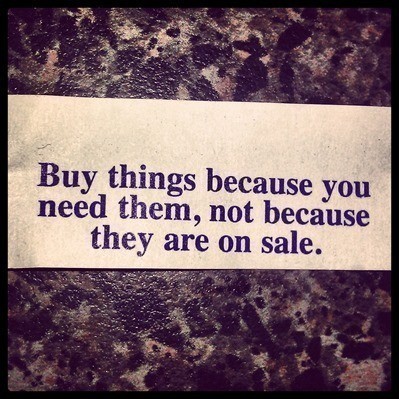 Emily shared this funny experience with me just yesterday:
It may not be a shopping photo but I thought it fitting for all of us couponers who just can't resist a sale especially when we have a coupon to match! :)

My hubby brought home Chinese food for dinner. He insists my fortune it's trying to tell me something. I'm yet to be convinced ;)
I thought it was perfect…    are you the type of person who can't resist a sale? Or do you buy only when you need to?
thanks, Emily!