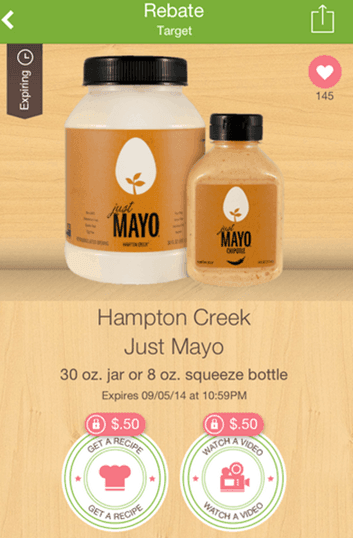 You can possibly score a FREE Hampton Creek Mayo Tee … if you can find the NEW Mayo in your local Target store.
It's working it's way into stores across the U.S. – you may or may not get lucky & find it, but if you do:
Snap a Just Mayo pic with our Target friends and we'll send you a very stylish Hampton Creek tee! Share, then send your address to wecare@hamptoncreek.com (we'll handle the rest)
We have an iBotta offer for $1 off 30 oz. Jar or 8 oz Squeeze Bottle – the 8 oz Runs $1.99 so if you can find it, just $.99 at your store.