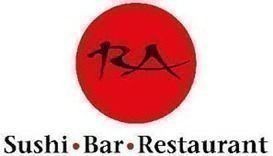 The RA Sushi Bar Restaurant offers Japanese Fusion Cuisine, takeout sushi and sushi catering in a fun atmosphere.
Head over & sign up for RA Sushi's "The Hook Up" club, and score a FREE $20 every year on your "Half-Birthday".
Want to score a $20 RA gift certificate every year on your Half Birthday? Sign up for our preferred customer email program, The Hook Up. In addition to the sweet gift certificate you'll be the first to hear about food and drink specials, parties, events and all other happenings in the RA.**
Once you get to the site, click the bottom "brown" colored piece  –a screen will rise and ask you to "Get Hooked Up".  You can find the location nearest to you by heading HERE & using their location finder on the bottom left corner.
Thanks Christopher R.!