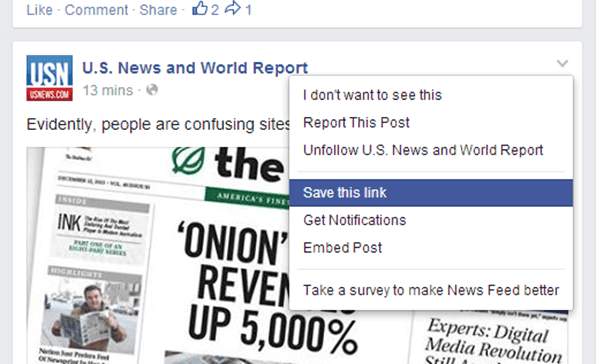 If you are following us on Facebook you can now use a new Facebook feature to save articles you may not have time to read during the day (perhaps if you work).
You can now Save articles, and to do that, just click the Menu drop down on your feed of that particular post/article – and click Save this Link.
Then your saved offer will go on the left side under your options so you can reference later.
Visit us on Facebook by heading here, and remember.. if we are missing from your feed, please review this refresher… and keep in mind that Facebook is a social interaction site. You must interact to ensure we remain IN your feed.