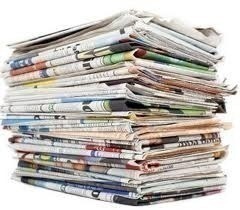 This weekend, we can look forward to 5 inserts! You will see 2 Red Plum, 2 Smartsource and a P&G Insert.
You can see a preview of 7/27 when you head HERE. .. remember values & coupons can sometimes vary by region!
Don't forget you can grab a 26-week subscription to the Wall Street Journal, and you can score discounted subscriptions to your local paper, and others Nationwide by heading to my last post.
Always remember that Regional differences can occur – depending on where you get your papers – picking up a subscription tends to yield better coupons than picking up the paper in store.