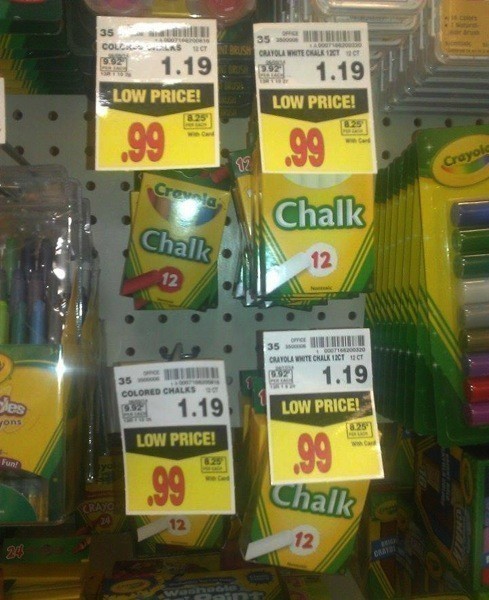 If you haven't written to Crayola yet through their contact us form on their site, I encourage you to do it!
I wrote a few months ago — the Crayola items are on sale now… various stores!  I scored (3) coupons for $.50 off ONE any Crayola Product – and I will be able to score FREE items.
The Sidewalk Chalk is $.99 at Fry's.
The Crayons are $.33 at Toys R Us today….. 7/9.
You can read my last series of Coupons for Compliments by heading back here. I wrote to 5 companies per day for a period of 8 weeks.
Here is a list of companies to write to; you can read more about reaching out to companies in my last post.