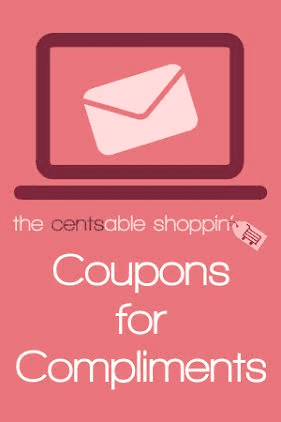 A few weeks ago, I started a series "Coupons for Compliments" – for 8 weeks, I will be writing to 5 (FIVE) Companies each day to give them feedback about their product.  This is week five!
I did this to encourage some of you to start writing…my intent was to capture savings on items I regularly buy, but also let them know what I particularly like about their product – not all companies respond.  … but I have had some great success thus far.
You can see my post from last week HERE.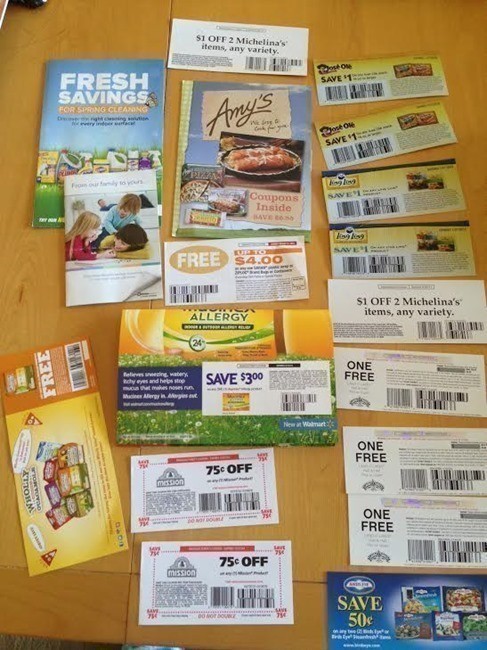 This is what I scored this week:
(2) $0.75/1 ANY Mission Product
FREE Wholly Guacamole
(3) FREE Land O Lakes Creamer
(1) $0.50/2 Birds Eye Item
(2) $1/2 Michelinas Items
(2) $1/1 Ling Ling Items
(2) $1/1 Jose Ole Items
1 FREE SC Johnson Product up to $4.00
1 Coupon Book from SC Johnson
1 Coupon Book from Amy's Organic
A Mucinex Coupon for $3 off Mucinex Product (not sure how I got that)
1 Coupon Book for Cleaning Supplies (Glad, Clorox + More)
Even better, some of you have taken on the challenge too! I got an email from Julie this week – she gave it a try too!
Thank you for posting your Coupons for Compliments idea!  I tried it myself this afternoon and reached out to about 14 companies! Thanks for the inspiration!!
And Terrie reached out to Bolthouse Farms and scored (5) $1/1 Coupons too!
Here are my contacts this week; I have to admit, I am trying to get away from doing this at night.. after 9 pm I get really, really tired….. I lay down to nurse my baby and I have the big problem of falling asleep until the morning.
4/5
Cholula Hot Sauce
P&G – I Love Magic Erasers
L'Oreal Hair Care
Heartland
Dreamfields
4/6
Alvarado St. Bakery
Hormel
Heritage Organic Milk
Immaculate Baking Company
Attune
4/7
Migraine
4/8
Tropicana
Tom's of Maine
Tetley Tea
Samy FAT Hair
Fell asleep on 5…
4/9
Chiquita
Comet
Clorox
Better'n Eggs
Abreva
4/10
Enjoy Life
Glad
House Foods
Alfresco Sausage
Crown Prince
4/11
Sadly I fell asleep nursing my daughter
Should you wish to contact companies you can use this spreadsheet here.
The spreadsheet is a clickable PDF – start at "A" and work your way down the list – you can write to them through their website, a few sentences is usually enough… let them know what you like or dislike about their product.
Not every company may be on this list! So the best way to write to them and reach out is by using their "Contact Us" on their website.