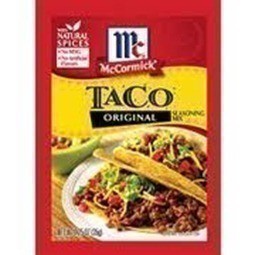 Shelly gave us a great reminder today that these two deals at Bashas end tomorrow; it might be worth making a visit – I'm fairly far from Bashas, but hopefully you're a bit closer!
WhoNu Cookies, Zesta Saltines or Cheez-It Snacks 6-7 oz $1.99
$0.55/1 WhoNu? Nutrition Rich Cookies 01/13/2013 SS (exp 03/10)
$0.55/1 WhoNU? Nutirition Rich Cookies 12/02/2012 SS (exp 01/27)
= $.99 – $1.49
McCormick Taco or Mexican Seasoning 2/$1
$.50/2 McCormick Taco/Mexican Seasoning 1/27 RP (x 2/24)
OR HERE on Red Plum
= FREE
See more Bashas deals in the Bashas Matchups.
Thanks, Shelly!
Please see my disclosure policy.
Recently In This Category