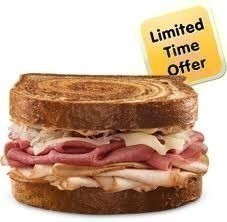 If you love the Arby's Ruben head over Here and punch in your name  you'll score a coupon for a B1G1 FREE Ruben 15-17 March – in honor of St. Patrick's' Day.
Have you ever had a Ruben? I haven't had one.. curious to know if it's worth a trip… perhaps you can help me decide
Please see my disclosure policy.
Recently In This Category