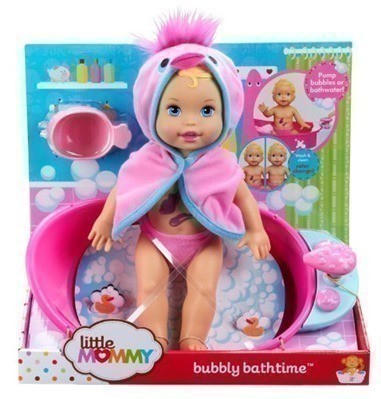 What little girl doesn't love to take her doll in the bath? My boys take their hot wheels in there..
You can score the Little Mommy Bubbly Bathtime Doll for $9.99 (reg. $21.99)…
Girls will love playing mommy with these very special baby dolls
Includes bird shaped pouring cup, pink tub, foam dispenser and bird-themed bath towel
It ships FREE if you have Amazon Prime. if you don't have Amazon Prime you can now score a free 30-day trial. Remember that prices can change quickly without notice; please verify the price prior to making your purchase.
Please see my disclosure policy.
Recently In This Category