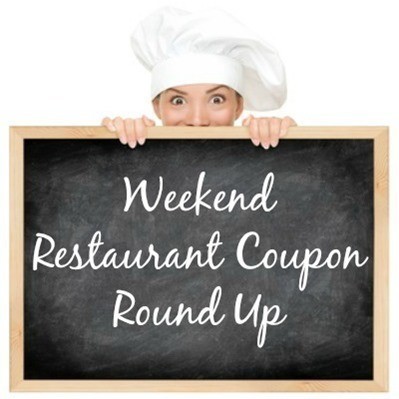 Here are the best Restaurant Deals for the weekend. If you are in the Phoenix Metro area, make sure you reference the Kids Eat for FREE post – it will highlight some of the places where you can take the kids along and save at the same time.
If you are in the Phoenix area, you can also use Local Dines, too! LocalDines allows you to grab Gift Certificates to Restaurants for up to 50% off (if not more in some cases).

Groupon has a great deal on Dairy Queen – $10 worth of Treats at Dairy Queen or Orange Julius for just $5 – that's 50% off.
And if you are looking for a cheaper way to eat dinner with the family tonight & avoid being in the kitchen, pick up $30 to Macayo's Mexican Restaurant for just $15 – that's 50% off.
Arbys – Free Cinnamon Apple Crisp When You Buy Meal (exp: 9/16/2014)
Buca Di Beppo – $10 Off 2 Pastas, Baked Pastas, or Entrees** (exp: 12/31/2014)
Carrabbas – $10 Off 2 Dinner Entrees (exp: 9/30/2014)
Friendlys – Buy 1 Get 1 Free 3-Scoop Sundae (exp: 9/16/2014)
Huddle House – Free Waffle with $5 Meal Purchase (exp: 9/15/2014)
Jacks – Free Regular Drink When You Buy a Big Jack (exp: 10/12/2014)
Macaroni Grill - $7 off $25 purchase (exp: 9/12/2014)
Mimis Cafe – Buy 1 Get 1 Free Entree When You Buy 2 Drinks (exp: 9/28/2014)
Olive Garden – Buy 1 Entree Take 1 Home Free + Free Redbox Movie Rental (exp: 12/31/2014)
Quiznos – $5 Ciabatta Toastie and Drink (exp: 9/15/2014)
Smokey Bones – $10 Off $25 Purchase (exp: 9/14/2014)
White Castle – Buy 1 Get 1 Free Castle Combo Meal (exp: 9/20/2014)
Additional offers not covered above:
thanks, Surviving the Stores